I had been wanting to make a wall hanging kind of prop so I wanted it fairly lightweight. I started with a 1/2 thick sheet of styrofoam as backing and cut "bricks" from a 2 inch thick slab. I glued the bricks to the backing and left little gaps between for mortar (joint compound)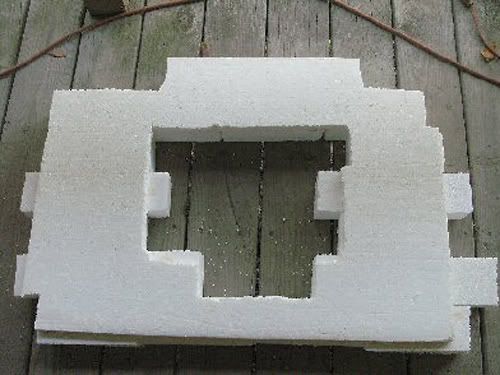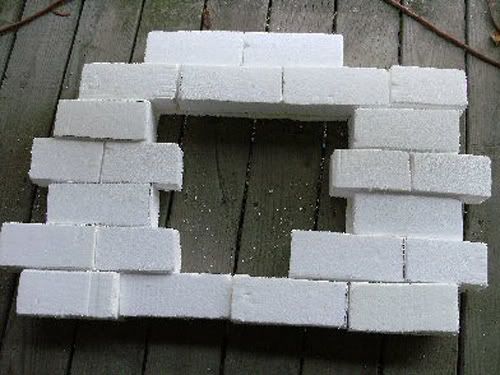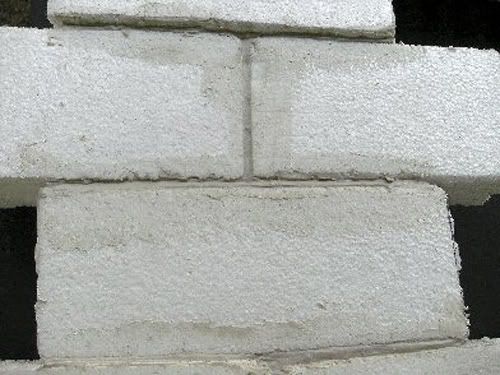 I painted them first with acrylic paints to seal them then with red, black and brown spray paints.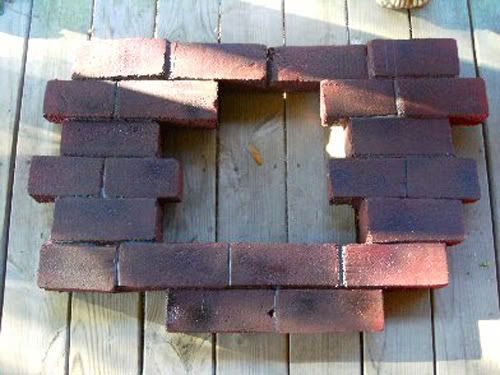 I touched up the motar with some gray acrylic paint.
I cut the back off of an old foam skull and corpsed it a little with cotton and white glue (I know that bottle of latex is around here somewhere!). Then painted it a bit to looked old. I wanted most of the skull features to still show.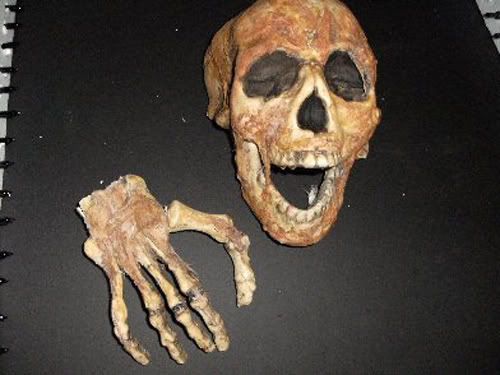 Unfortunately, I didn't have any skeleton hands but I did have a right foot so I made a few adjustments.
I mounted the skull to a piece of black foamboard. To give it a little more depth I inserted the lights into 2 inch strips of styrofoam making sure the bulbs were not touching the foam (I don't recommend this because of fire issues. When I set this up next halloween I'll have the lights mounted in strips of wood.).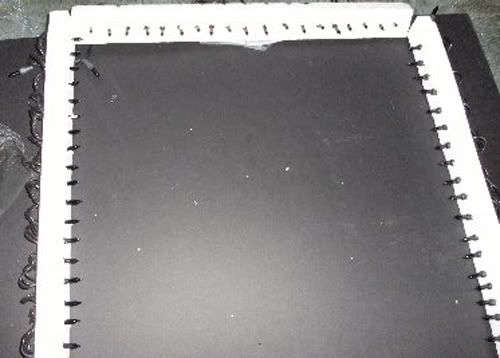 I mounted the bricks back on top and plugged it in.